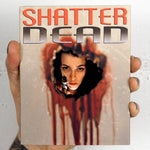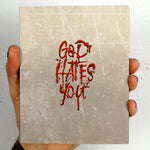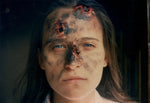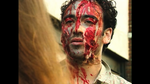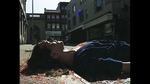 Saturn's Core
Shatter Dead
Regular Price

$22.99
Sale Price

$22.99

Regular Price

$29.98
Unit Price

per
Details
This listing is for the standard edition Blu-ray release. The limited edition slipcover was limited to 2,000 units and is sold out. The two versions are identical, aside from the slipcover.
Saturn's Core Audio & Video is a New Jersey based home video label devoted to releasing underground oddities and shot on video cinema on VHS, and now, blu-ray discs! In partnership with OCN Distribution, Saturn's Core will exhume forgotten or under-seen genre cinema from the 80s and 90s, with an emphasis on SOV horror features. Vinegar Syndrome's sister company, OCN Distribution, is thrilled to be representing this diverse and unique home video line!
When the Angel of Death impregnates a mortal woman, the dead cease to die and the world becomes inexplicably populated by morose and disenfranchised zombies whose primary desire is to co-exist with the living during their never ending plight on Earth. Determined to traverse through this dystopian landscape and return home to her boyfriend, the gun-toting Susan runs afoul of a car-jacking, undead religious cult led by a mysterious zealot known only as The Preacher Man. With suicide now a pathway to eternal youth, Susan must grapple with her own mortality after discovering that her lover has gone through an ominous transformation of his own in her absence.
Winner of the "Best Independent Film" award at the 1995 Fantafestival and the focal point of one of the most sensational "video nasty" controversies in BBFC history, the directorial debut of New York based filmmaker Scooter McCrae (Sixteen Tongues) remains one of the most innovative and visionary milestones to emerge from the '90s wave of underground SOV filmmaking. Featuring Stark Raven (Limbo), John Weiner (Blue Vengeance), & Pericles Lewnes (Redneck Zombies), Shatter Dead is an unconventional and transgressive mix of art house allegory, ferocious splatter, and Euro-Sleaze inspired sexual debauchery; coalescing effortlessly into a subversive riff on the zombie sub-genre that is unlike anything audiences have experienced before. 
directed by: Scooter McCrae
featuring: Stark Raven, Robert Wells, Marina Del Ray, Flora Fauna, Daniel "Smalls" Johnson, John Weiner 
1994 / 76 min / 1.33:1 / English Stereo

Additional information:

Region Free Blu-ray
Brand new restoration of the Director's Cut from the original Betacam SP master tapes supervised by Scooter McCrae.
Audio commentary with director Scooter McCrae
Audio commentary with director Scooter McCrae and cinematographer Matthew Howe
Audio commentary with director Scooter McCrae and cast members Stark Raven, Marina Del Ray, Daniel "Smalls" Johnson, and Robert Wells
"God Still Hates You" -an interview with director Scooter McCrae and cinematographer Matt Howe
"No Scars To Hide" -locations then-and-now featurette hosted by Michael Gingold
"The Loner" -an early short film by Scooter McCrae (with optional audio commentary)
Vintage Scooter McCrae cable TV interview
Archival behind the scenes footage / blooper reel
Vintage tour of the "Shatter Dead" house
Trailer
English SDH subtitles