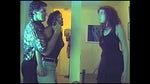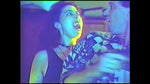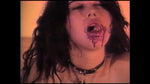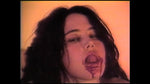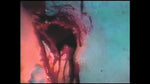 Saturn's Core
Red Lips
Regular Price

$27.99
Sale Price

$27.99

Regular Price

$39.98
Unit Price

per
Details
This special limited edition embossed and spot gloss slipcover is limited to 2,000 units and is only available on our website and at select indie retailers. Absolutely no major retailers will be stocking them.

Saturn's Core Audio & Video is a New Jersey based home video label devoted to releasing underground oddities and shot on video cinema on VHS, and now, blu-ray discs! In partnership with OCN Distribution, Saturn's Core will exhume forgotten or under-seen genre cinema from the 80s and 90s, with an emphasis on SOV horror features. Vinegar Syndrome's sister company, OCN Distribution, is thrilled to be representing this diverse and unique home video line!
Desperate for cash, young Caroline (Ghetty Chasun) agrees to be injected with an experimental serum by an unscrupulous blood bank doctor. She soon finds herself transformed into a ravenous vampire, stalking the streets of New York City with an unquenchable lust for blood. After killing her doctor and a random string of unfortunate strangers, Caroline crosses paths with Lisa (Michelle Bauer), an innocent woman stranded in the city after a breakup with her former girlfriend. The two broke and star-crossed lovers navigate through the city's desolate clubs and hotels, fueled only by their sexual lust and symbiotic need for companionship. When Lisa finally learns of Caroline's murderous proclivities, she becomes a willing participant in her vampiric crimes, until an unfortunate encounter with an indignant pimp leads to tragedy.
Written and directed by SOV legend Donald Farmer (Demon Queen, Scream Dream), Red Lips marked the onscreen confluence of two iconic scream queens: legendary '80s siren Michelle Bauer (Hollywood Chainsaw Hookers) and the awe-inspiring '90s enigma Ghetty Chasun (Gorotica). With an astonishing supporting cast of cult movie luminaries including Kitten Natividad (Beneath the Valley of the Ultra-Vixens), George Stover (Nightbeast), Danny Fendley (Deadly Run), Lorissa McComas (Stormswept), Christine Cavalier (Bloody Creek), and Mandy Leigh (Bloodscent), Red Lips quickly gained a reputation as a notorious, sex and gore filled, underground classic that is notable as one of the springboards for the SOV lesbian vampire movie explosion, which dominated video shelves and convention tables throughout the 1990s and beyond.

directed by: Donald Farmer
starring: Ghetty Chasun, Michelle Bauer, Danny Fendley, Mandy Leigh
1995 / 77 min / 1.33 / English DTS HD-MA 2.0
Additional info:
Region Free Blu-ray

Audio commentary with writer / director Donald Farmer

"Seeing Red" -an interview with director Donald Farmer

Vintage interview with actress Ghetty Chasun from the 1994 Chiller Theatre Expo

"Distortion is a Woman: The Blood Transgressions of Red Lips" -a video essay by filmmaker / video artist Caroline Kopko

Stills gallery

Reversible cover art

English SDH subtitles