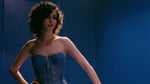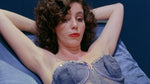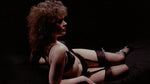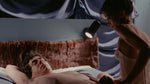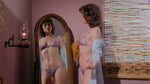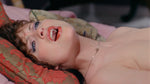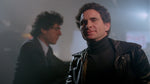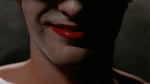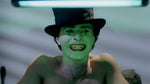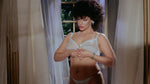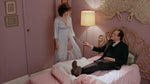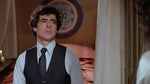 Vinegar Syndrome
Corruption
Regular Price

$19.99
Sale Price

$19.99

Regular Price

$39.98
Unit Price

per
Details
Note: this is a brand new limited edition catalog slipcover of a Blu-ray originally released in 2015. It is not included in any subscription, nor will a subscriber coupon be issued.
This special limited edition embossed slipcover (designed by Haunt Love) is limited to 3,000 units and is only available on our website and at select indie retailers. Absolutely no major retailers will be stocking them.
Some men crave power, others success, but no man is able to resist temptation... Williams (Jamie Gillis) owes a debt. A debt he may not be able to repay. His daughter (Kelly Nichols) is a beautiful innocent, thrust into a world of carnal vengeance. His mistress (Vanessa del Rio) provides comfort, but may not be able to save his fate. His employee (George Payne) tries to help, but cannot resist his sinister desires. Only his brother (Bobby Astyr) holds the final, shocking surprise in this web of erotic deceit.
Directed by Roger Watkins (LAST HOUSE ON DEAD END STREET), CORRUPTION is a dark tale of the frailty and hypocrisy of morality, expertly photographed by Larry Revene (ROOMMATES, DERANGED) and featuring a stellar supporting cast of Tiffany Clark, Samantha Fox, and Tish Ambrose. Vinegar Syndrome presents this acclaimed erotic masterpiece newly restored and on Blu-ray for the first time!
director: Roger Watkins
starring: Bobby Astyr, Jamie Gillis, Kelly Nichols, Samantha Fox, Tanya Lawson, Tiffany Clark, Tish Ambrose, Vanessa del Rio
1983 / 79min / English / Color / 1.85:1
Additional info:
Dual Layer Blu-ray | Region Free | 1.85:1 OAR
Restored in 2k from 35mm camera negative
"Through the Lens" - an interview with DP Larry Revene
Original theatrical trailer
Artwork gallery
Plus a very special bonus feature easter egg!