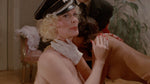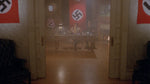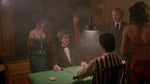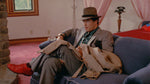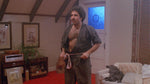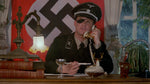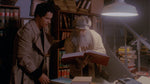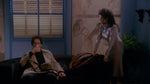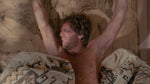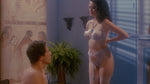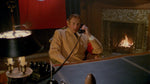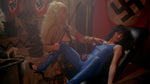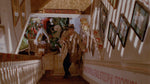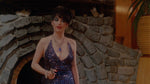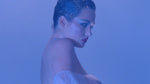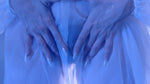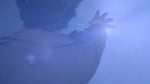 Vinegar Syndrome
Blue Ice
Regular Price

$17.49
Sale Price

$17.49

Regular Price

$34.98
Unit Price

per
Details
Note: this is a brand new limited edition Catalog Slipcover of a Blu-ray originally released in 2016. It is not included in any subscription, nor will a subscriber coupon be issued.
This special limited edition embossed slipcover (designed by Haunt Love) is limited to 3,000 units and is only available on our website and at select indie retailers. Absolutely no major retailers will be stocking them.
San Francisco private eye Ted Singer (Herschel Savage) has just been hired by a wealthy eccentric (Jamie Gillis) to find and procure an ancient and mysterious book which reportedly has the power to grant anyone who can open it the gift of eternal life and power. Unknown to Ted, another group of individuals are also searching for the priceless artifact: a secret group of escaped Nazis who are hoping to use the book to take over the world...
Directed by Phillip Marshak (DRACULA SUCKS, CATACLYSM), BLUE ICE is a fast paced and clever erotic thriller which blends mystery, fantasy, and neo-noir stylings. Featuring an all star cast, among them Jacqueline Lorians, Shanna McCullough, Paul Thomas, Ron Jeremy, and character actor Reggie Nalder (THE MAN WHO KNEW TOO MUCH, MARK OF THE DEVIL).
Vinegar Syndrome presents BLUE ICE on Blu-ray and DVD in a brand new 2k restoration from its original 35mm camera negative.
director: Phillip Marshak
starring: Herschel Savage, Jamie Gillis, Paul Thomas, Reggie Nalder, Ron Jeremy, William Margold, Danielle, Jacqueline Lorians, Shanna McCullough
1985 / 86min / English / Color / 1.85:1
Additional info:
Blu-ray/DVD Combo | Region Free | 1.85:1 OAR
Newly scanned and restored in 2k from 35mm original camera negative
All extras on both Blu-ray and DVD.
Audio commentary track with: Herschel Savage (actor) and William Margold (actor)
Reversible cover artwork