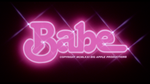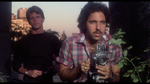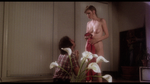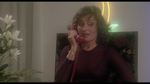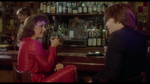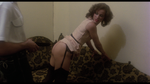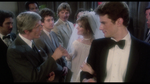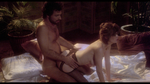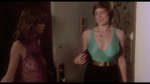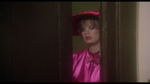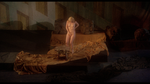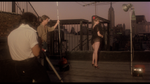 Peekarama
Babe
Regular Price

$27.99
Sale Price

$27.99

Regular Price

$39.98
Unit Price

per
Details
2023 Subscribers: This is NOT included in your Subscription. If you'd like to purchase it, you will need to login to view your special 50% off SRP pricing.
This special limited edition embossed and spot gloss slipcover (designed by Earl Kessler Jr.) is limited to 4,000 units and is only available on our website and at select indie retailers. Absolutely no major retailers will be stocking them.
Babe is one of New York's top fashion models. She's got almost everything anyone could ask for, but when her grandfather dies, making her the sole heir of his vast wealth, Babe is ready to leave her career behind and settle into the lap of luxury. Although, in order to clear the will's stipulations she must make one major lifestyle change: get married or lose her fortune. Her boss, Dori, is dealing with an equally significant dilemma: the prospect of losing her best model - and most valuable asset. Therefore putting her mind to the matter, Dori devises a devious plan to set Babe up with an eligible bachelor - only to bilk her of her cash, thus forcing her to go back to work. After a tense search, Dori thinks she's found Babe's perfect match - a hack actor named Chad who has dreams of creating an improbably expensive stage show, to be bankrolled by Babe. Will Chad and Dori see through on their plan to bankrupt Babe or will true love find its way through improbable odds?
Made during the height of early 80s sex film excess, John Christopher's BABE is an ultra glossy, star studded and sex-filled romantic comedy scribed by one of the genres most acclaimed screenwriters, Rick Marx (Roommates), and headlined by Tara Aire (Striptease) in one of her earliest roles, with supporting performances from Samantha Fox (Her Name Was Lisa), Veronica Hart (A Scent of Heather), Tiffany Clark (Mascara), and Rod Pierce in one of his only leading roles. Peekarama brings BABE to Blu-ray, freshly restored from its 35mm original camera negative and featuring an illuminating new interview with screenwriter Rick Marx.
directed by: John Christopher
starring: Tara Aire, Samantha Fox, Tiffany Clark, Veronica Hart, Rod Pierce
1981 / 82 min / 1.85:1 / English Mono
Additional info:

Region A Blu-ray

Newly scanned & restored in 4K from its 35mm original camera negative

Brand new audio interview with screenwriter Rick Marx

Reversible sleeve artwork

Newly SDH subtitles