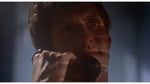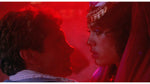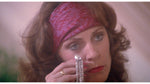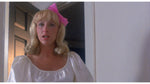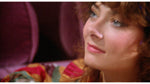 Command Cinema
Firestorm
Regular Price

$27.99
Sale Price

$27.99

Regular Price

$39.98
Unit Price

per
Details
Subscribers: This is NOT included in your Subscription. If you'd like to purchase it, you will need to login to view your special 50% off SRP pricing.
This special limited edition spot gloss slipcover is limited to 2,000 units and is only available on our website and at select indie retailers. Absolutely no major retailers will be stocking them.
The crown jewel of sophisticated erotica, filmmaker Cecil Howard's COMMAND CINEMA presents lavish Blu-ray and 4K UHD editions of Howard's own masterworks, alongside those he produced with other hardcore auteurs such as Chuck Vinecent, Roberta Findlay, and Armand Weston.
Kenny Cushing is a writer in search of an idea. Nearly destitute, he receives a surprise offer from filthy rich oil tycoon Magda Balcourt to ghost write her autobiography. After moving into her stately country home, Kenny becomes quickly acquainted with Magda's infighting family and soon becomes embroiled in all manners of schemes and doubles crosses going on behind the Balcourt's high society exterior...
Universally acclaimed as one of the last great X rated movies to be released theatrically, Cecil Howard's FIRESTORM brings together an incredible ensemble cast, highlighted by Kay Parker (TABOO), Sharon Mitchell (JOY), Johanna Storm (SEXCAPADES), Sharon Kane (EXPOSDED), John Leslie (The Dancers), Eric Edwards (Blonde Ambition), and a guest appearance from Veronica Hart (Roommates, Boogie Nights). Dazzlingly photographed by Sven Nuvo, Command Cinema proudly presents the Blu-ray debut of this twist and turn filled, and multi award winning gem, beautifully restored in 4K from its original 35mm camera negative.
directed by: Cecil Howard
starring: Kay Parker, Sharon Mitchell, Johanna Storm, Sharon Kane, John Leslie, Eric Edwards, Veronica Hart
1984 / 105 min / 1.85:1 / English Mono

Additional info:

Region Free Blu-ray

Scanned & restored in 4K from its 35mm camera negative

4k Scan with Original Mono Audio

Feature Length Audio Commentary with Lead Actor - Eric Edwards

Original Theatrical Trailer

Talking All Things Command - An Audio Interview with Brad Winters

Feature Length Audio Commentary with Heather Drain

Script/Dialogue to Screen Featurette  

Firestorm Slideshow - Images from the Command Vault  

Restoration Comparison

Inside cover artwork